A marketplace of makers
The element that makes Artists & Fleas different from every other store is access to discovery. They are a shared community space powered by local talent and craft, offering a sense of belonging and a platform for creators to become entrepreneurs. They believe that nurturing small businesses is good culture and in trading in connection + inspiration, as much as product + currency. By valuing quality over fleeting trends, the eclectic marketplace grew organically from a neighborhood secret to a signature NYC shopping mecca.
Working with the founders to streamline their brand message and vision, the design team created a brand refresh that reflected who they are in today's retail industry.
Discover and be discovered
I had the opportunity to be part of the team, working closely with creative directors to design collaterals across digital, social and print channels. Here are some of the key visual pieces that were produced. Stay tuned for more as their rebranding rolls out! Visit Artists & Fleas' Instagram and physical stores located in SoHo, Williamsburg and Chelsea Market!
Collaterals
Merchant Brochures for new and prospective merchants.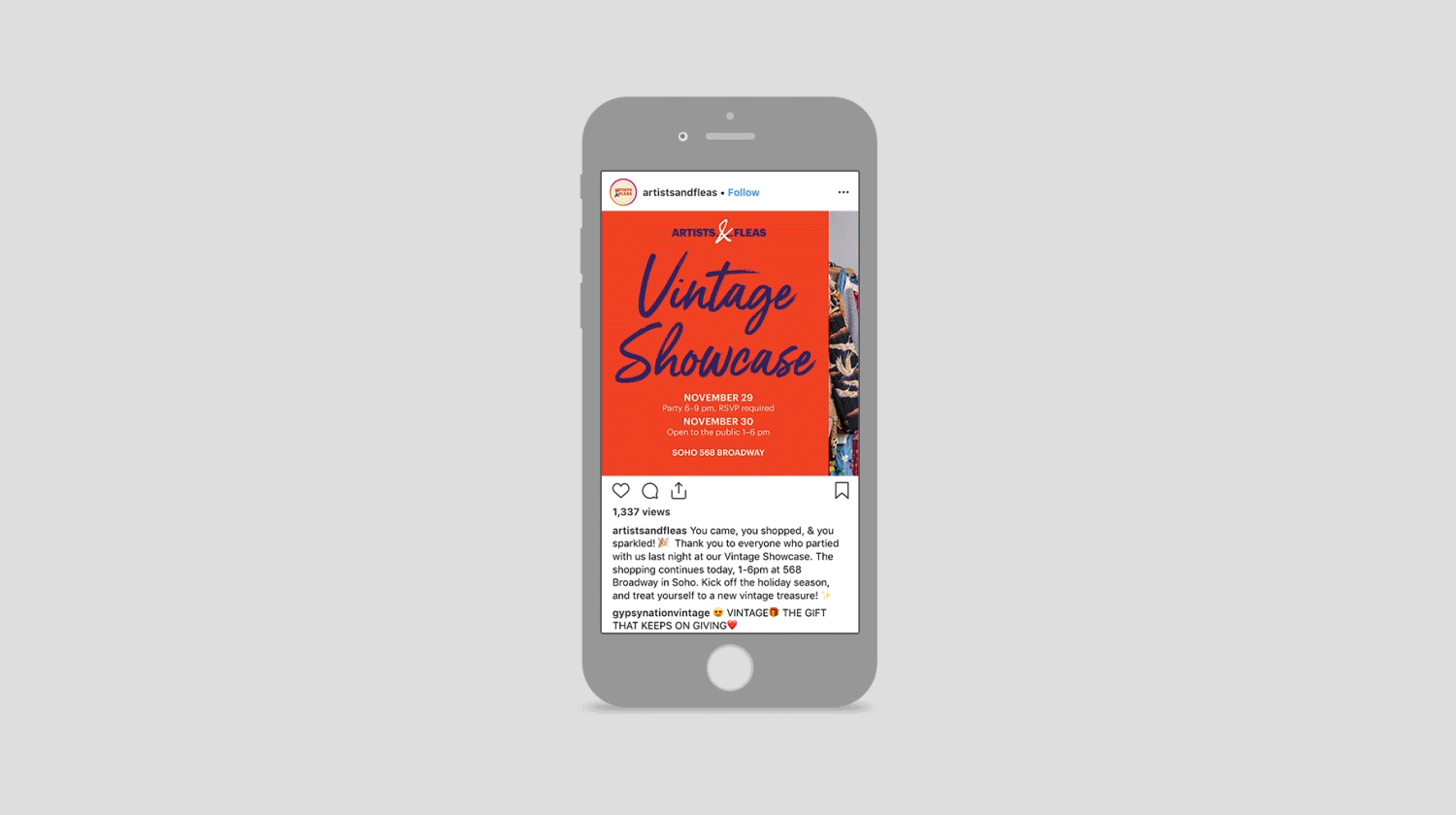 View the proposed full deck of collaterals here!