Caremate
Handheld device application • Logo design • User Interface
OBJECTIVE
Caregiving is a time-consuming and physically demanding job that caregivers may unexpectedly find themselves in. They are people who are hired to care for the needs of a patient but usually they are loved ones that care for a family member. The objective was to create a functional app that serves as a tool to aid and support the role of a caregiver. If one is caring for a baby, disabled family member, the seriously ill, or the aging, an app would help to simplify and organize these responsibilities and needs.
The Application
Caremate, as the name suggests, simply aids caregivers in remembering specific tasks and medication to be given to their patient. The app would also help in pain management. A "pain meter" would allow caregivers or patients themselves to monitor, report on and track pain. Noting patterns and triggers, doctors can review the information and make a more accurate diagnosis.
Target Audience
This app would be useful for caregivers, home nurses, babysitters, pet caregivers, between family members.
Posters advertising the functionality of the application are placed at hospitals / clinics / pharmacies. Caregiving is tough and can be messy. The message is straightforward; users are able to log information, monitor medications or pain and delegate tasks to family members. The tagline reflects how the application can simplify these tasks.
Process Work
Much of the initial research had to do with some of the challenges caregivers faced in their day-to-day activities and coping with the emotional aspects of caregiving. I sought to design an application that would be as fuss-free as possible, clear and easy to use, but still comprehensive. Observing the domestic helper who helped care for my late grandfather in his later years, there seemed to be tons of aspects that goes into caregiving. Many family members may unexpectedly find themselves in this role. Hence, if they could refer to a comprehensive resource, they would better be able to provide loving care towards their loved ones.
(Images used as reference and for research or illustrative purposes only, and not for any type of misrepresentation. I do not claim authorship or copyright for these images. All trademarks or registered trademarks herein are the property of their prospective owners. )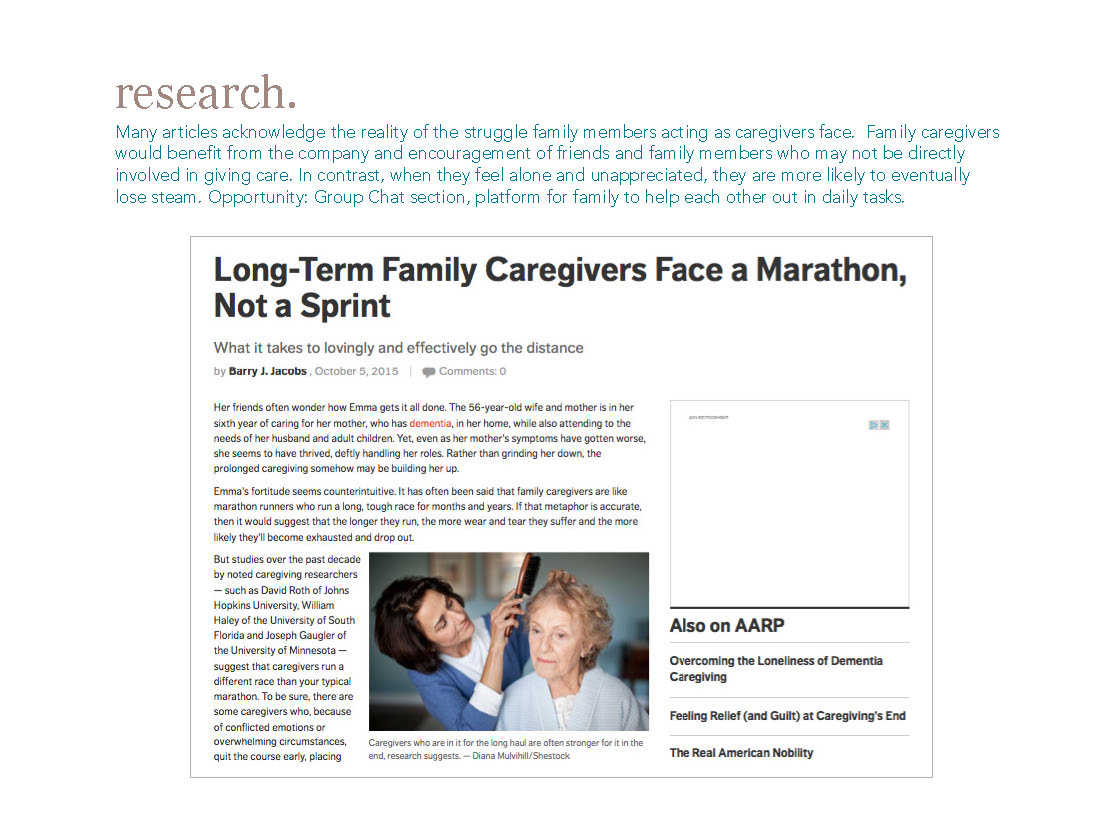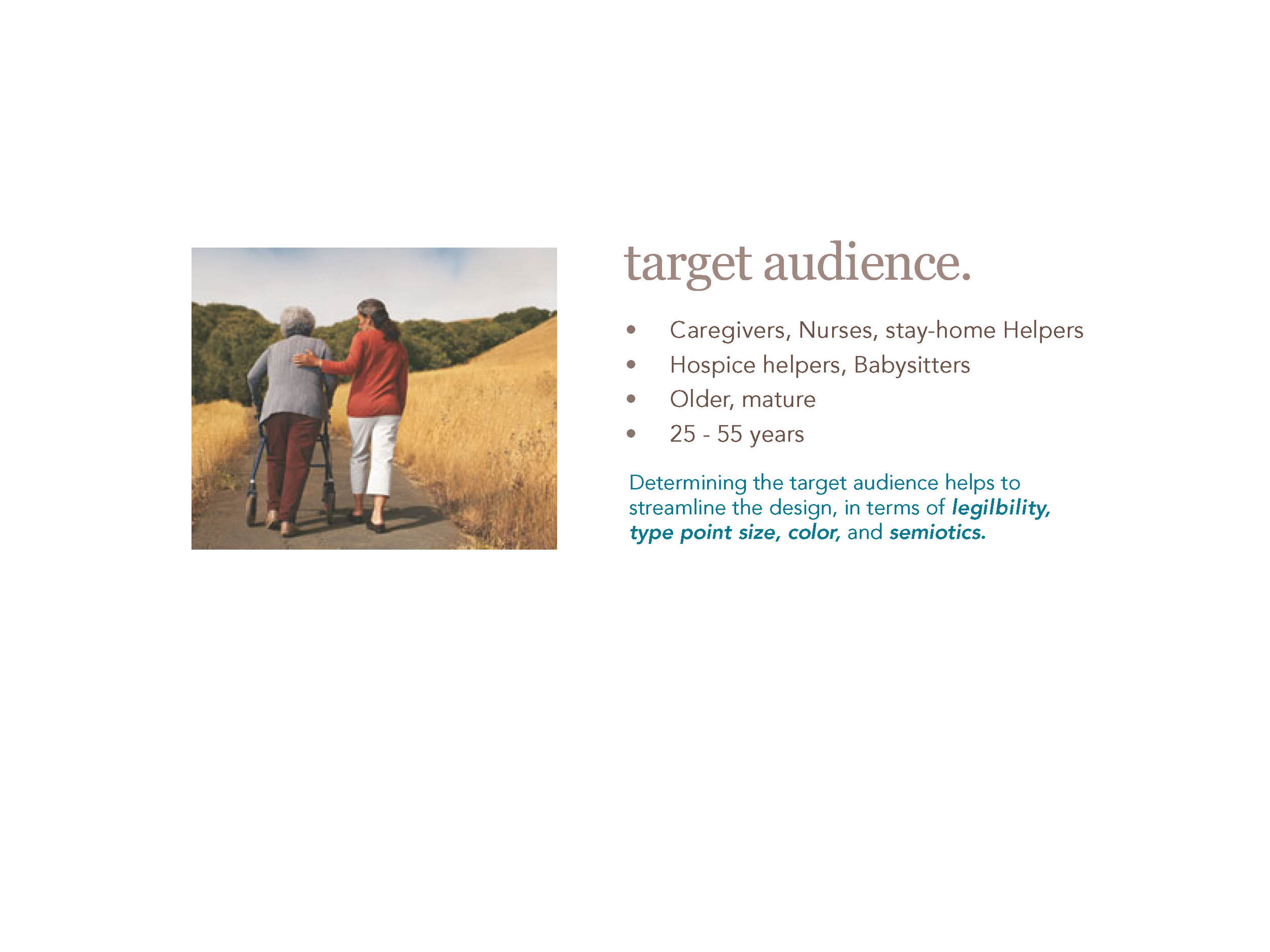 (Certain images within this project were used as reference and for research or illustrative purposes only, and not for any type of misrepresentation. I do not claim authorship or copyright for these images.)