RUN THA TRAP
Album Cover • Flyer Design • Record Label Logo • Poster • Motion Media
The objective of the project was to bring more awareness to Trap Music as an upcoming genre of electronic music and brand a record label that supports Trap artists. The project also aimed to explore alternative design approaches such as land lettered typography and acrylic paint. My art direction was to utilize vibrant neon shades on dark undertones and play with organic symmetry.
Album Cover
The album will feature a compilation of the best Trap remixes as well as original tracks by Trap artists.
Flyer
The flyer has an "x" die-cut into the middle, allowing it to be flipped outwards, revealing a new design with each progressive flip. The design incorporates a fusion of contrasting vibrant colors in symmetrical forms. Media used: Acrylic paint, hot melt glue, artists's tape.
Poster
The poster aims to attract musical talent to join the record label. Media used: Acrylic paint, hot melt glue.
Record Label Logo
The music label has its roots in Trap music hence the name, but it is also a record company that unites passionate artists regardless of music genre. The logo was hand-lettered to represent that music is an art form that requires a high calibre of craftsmanship. Media used: Color pencils, neon ballpoint ink.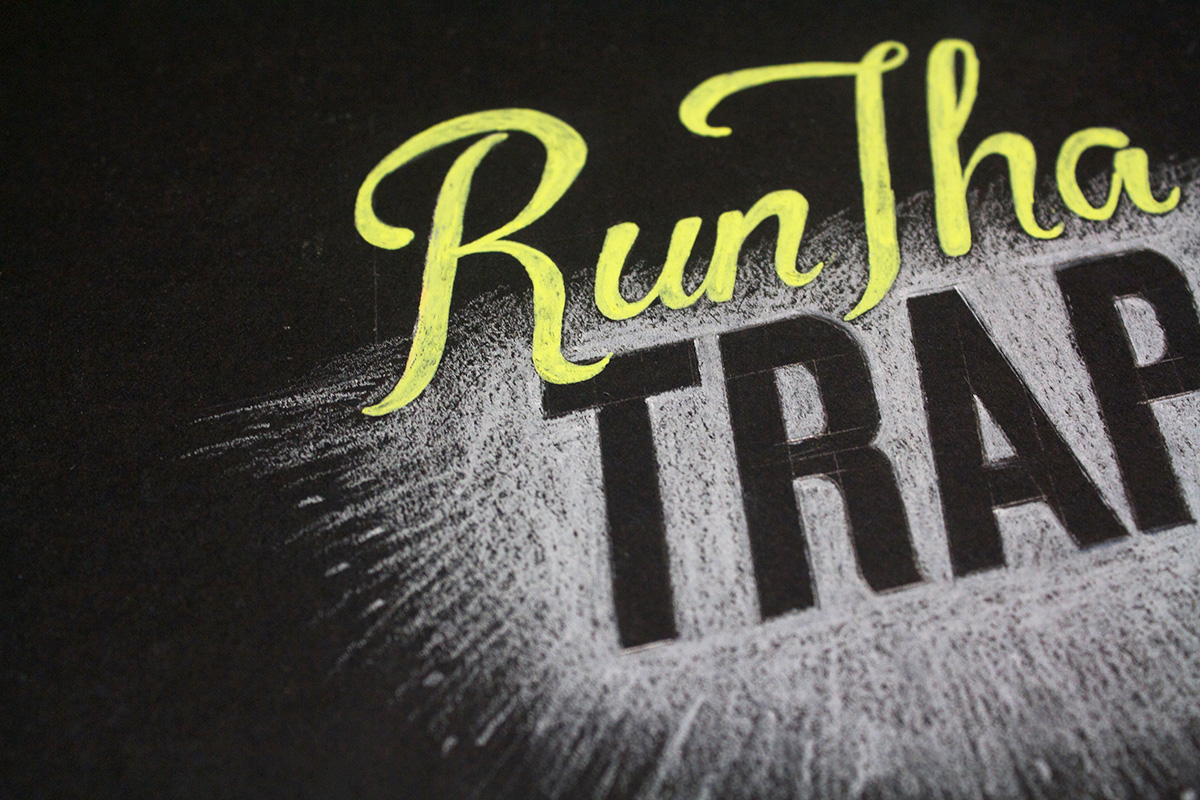 Motion Media
A lyrical video to be played on music channels via websites like YouTube, Soundcloud, Bandcamp, Pitchfork, etc. An exploration of type and kaleidoscope of colors supports the energy of Trap music, with its iconic lyrical repetition and upbeat tempo.